5 Steps to Finding the Right Child Care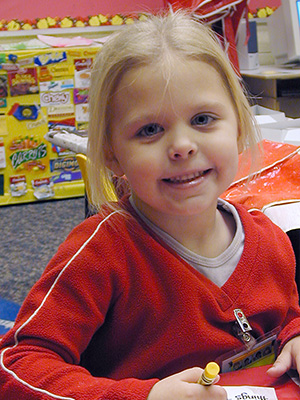 1. Start Early
Start looking as far in advance as you can. No matter what type of care you are considering - a child care center or care in someone else's home - finding the right child care option can take some time.
2. Make a Call
Begin your search by calling the University of Utah Center for Child Care and Family Resources. We can give you the facts about child care, and a list of child care options in your area that may meet your needs. Make sure to ask:
How do I find what the licensing requirements are in my area?

How can I get information about complaints and licensing violations?

Does my family qualify for any child care financial assistance programs?
3. Visit and Ask Questions
Visit the child care options you are considering. Use our Child Care Checklist as a guide for knowing what questions to ask and what to look for upon your visit.
4. Make a Choice
Think about what you saw at each visit, and make the best choice for your child and family.
5. Stay Involved
The work isn't over when you find good care for your child. You and your child's caregiver are partners now.
Here are some ways to be involved:
Have parent-caregiver meetings regularly, and ask questions.
Offer to volunteer time when needed, like participating in clean up days, fixing broken toys.
Be there for your child's birthday party.
Visit your child at child care and read a book aloud.
Join in special events, like field trips, Career Day, Black History Month, or other holidays.
Even if you can't get time off from work during the day, you can still check in at drop-off and pick-up times. Ask the caregiver how things are going, and how your child is doing.
Visiting and participating in events at your child's provider sends a strong message. It tells your child and your child's caregiver that you think what your child is doing and learning is important.
Find out more about efforts in your community to improve the quality of child care. Is your caregiver involved in these activities? How can you get involved? For more information, contact your Center for Child Care and Family Resources, local Child Care Resource and Referral agency, or call Child Care Aware toll-free at 800-424-2246.
Effective Communication with your Provider
No matter how much you like a program or how much a provider loves your children, difficulties can arise. Miscommunications and complaints are inevitable. For more information about how to avoid problems and what to do about conflicts that arise despite everyone's best efforts, visit our Effective Communication with your Provider page.