Finals Week Child Care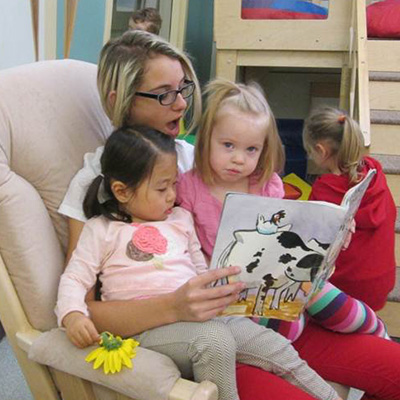 Finals Week Child Care provides support for your family during the busiest week of the semester. Student parents have a unique opportunity to relax, study, or take an exam while their children receive quality care from the staff at UKids - Presidents Circle.
Eligibility/children
Children must be between 6 weeks and 6 years of age
Pre-registration is required with the Center for Child Care & Family Resources.
The last day of finals is only available to those who are administering or taking a final exam. No exceptions.
Cost
The Finals Week program is free for students
Students have priority.
Currently enrolled Staff, Faculty and Community families can utilize this service (if there is room) at their regular hourly rates.
Currently enrolled community members, please email childcare@sa.utah.edu to inquire about availability.
When
Spring 2023
Thursday- Wednesday (April 27-28 and May 1-3)
Hours: 7:00 am - 5:00 pm
Where
The center is located in the Alfred Emery Building on President's Circle. Pre-registration is required.
Registration
Registration will begin 2 weeks before the first day of finals, on April 13, 2023.
For more information call the Center for Child Care & Family Resources at 801-585-5897.